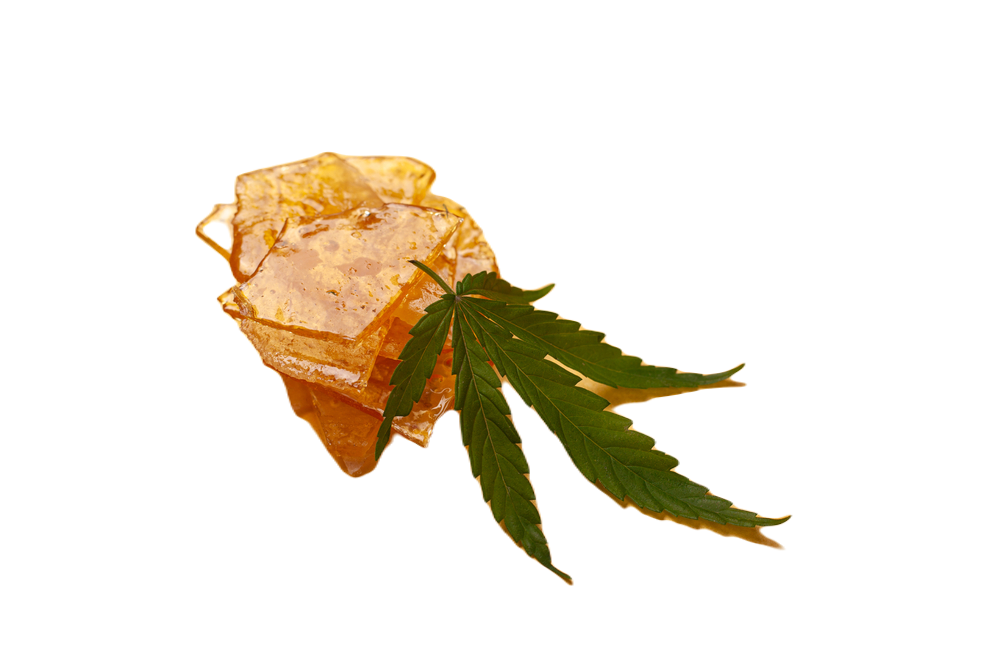 Buy Premium-Quality CBD Shatter in Colorado & Beyond
CBD shatter is a concentrated form of CBD created by extracting CBD from hemp plants and refining it into a high-potency powder. Browse our selection of CBD products for convenient pickup or delivery.
CBD shatter is a type of concentrated cannabidiol that is rapidly gaining popularity among cannabis enthusiasts. This cannabis extract, also known as CBD concentrate shatter, is a form of CBD made by extracting the plant's essential oils and then purifying it until it becomes a crystal-like substance.
Unlike other CBD products, CBD shatter is incredibly potent and can contain up to 99% pure CBD, making it an ideal choice for those looking for an efficient way to enjoy the benefits of cannabidiol.
What is CBD Shatter?
If you've ever asked the question, "what is CBD shatter," here's the answer. It's a type of cannabis extract that is highly potent, thanks to its typical THC content of 80%.
Specific processing techniques involving solvents like butane are used to derive the substance, resulting in a translucent, glass-like appearance that tends to crack or shatter when broken.
While shatter is typically associated with THC, CBD shatter uses cannabidiol instead. CBD shatter can come in two forms: full spectrum and isolate shatter.
Full spectrum CBD shatter contains all the natural compounds found in the hemp plant. On the other hand, CBD isolate shatter is 99% pure cannabidiol. While THC shatter is only legal for recreational use in certain states, CBD shatter can be found in many dispensaries across the USA.
CBD Shatter: How to Use?
"CBD shatter: how to use" is a common question among cannabis enthusiasts looking to experience its potent effects in a highly concentrated form. The concentrated compounds in shatter, including CBD and THC, can be vaporized or "dabbed" using a specialized water pipe called a dab rig. To use CBD shatter, a small amount is applied to the dab nail and heated to produce a potent vapor.
Depending on the chemical composition of the source plant and the extraction techniques and equipment used in the labs, CBD shatter can range in potency, with some extracts containing as much as 80% to 90% THC concentrate, compared to cannabis flowers, which typically contain 30% THC.
CBD Shatter for Sale @ High Country Healing Alma
Now that you know CBD shatter is a highly potent and concentrated form of cannabidiol that can offer powerful effects for cannabis enthusiasts, you can make a more informed decision when you opt to buy some shatter. If you're looking to buy CBD shatter or other cannabis products in Colorado, look no further than High Country Healing Alma.
As one of the oldest dispensaries in the state, we offer a wide selection of high-quality products, including crumble, wax, and smoke CBD shatters for sale. With a commitment to customer service and satisfaction, we're the ideal destination for anyone looking for the best service and cannabis products in Colorado. Visit our website today and experience the difference for yourself. Fill out the contact us form, and our team will get back to you ASAP.
Check out our Dispensary Menu, Featuring the Best Products in Colorado